Your trusted partner
Always attentive to your needs, we offer our experience, skills, and expertise to create real value for your estate with complete transparency.
Discover our services
We put our expertise at your disposal
Sold and rented properties
Meet the team
We have built a strong team dedicated to ensuring the success of your project.
What is a property manager and what are their responsibilities in Belgium?

A property manager is an individual or company responsible for managing and administering a co-owned property in Belgium. Their duties include overseeing common areas, maintaining financial records, upkeeping facilities, organizing general meetings, and ensuring adherence to decisions made by co-owners.

How do you select a competent property manager?

To choose a reliable property manager, verify their references, experience, management and communication abilities, and the services they provide. Compare fees and request recommendations from other co-owners or professional associations.

What is the duration of a property manager's term in Belgium?

In Belgium, a property manager's term is generally limited to a maximum of three years, which can be renewed by the general assembly of co-owners.

How is a general assembly of co-owners conducted?

A general assembly of co-owners is called by the property manager and gathers co-owners to discuss and vote on decisions related to the management and maintenance of the building. It takes place at least once a year and follows a predetermined agenda.

How are co-ownership expenses allocated among co-owners?

Co-ownership expenses are divided among co-owners based on their share of co-ownership, typically determined by the relative value of each lot (apartment, garage, etc.) and defined in the co-ownership regulations.

What is a reserve fund, and why is it important?

A reserve fund is a savings account designated to finance unexpected expenses or future renovation projects for the co-owned property. It is crucial for maintaining the building's longevity and value while preventing co-owners from facing significant unforeseen expenses.

What are co-ownership regulations, and what role do they play?

Co-ownership regulations are a legal document outlining the rights and obligations of co-owners, as well as the operational rules for the co-ownership. They detail the distribution of expenses, decision-making procedures during general assemblies, and communal living guidelines.

How do you resolve conflicts between co-owners?

To address conflicts between co-owners, prioritize communication and mediation. If these methods prove insufficient, resorting to a professional mediator or judicial proceedings to enforce rights and obligations may be necessary.

What are the maintenance and renovation responsibilities for a co-owned building?

The maintenance and renovation responsibilities for a co-owned building mainly involve common areas and shared facilities. These include routine maintenance, repairs, and renovation projects essential for preserving the building's safety, habitability, and value. Decisions regarding these responsibilities are typically made during general assemblies of co-owners.

How does voting function during co-ownership general assemblies?

During co-ownership general assemblies, co-owners vote on decisions according to their share of co-ownership. The required majority depends on the type of decision being made: a simple majority (50% + 1 vote) for routine decisions, a two-thirds majority for significant decisions (construction work, regulation amendments), and a four-fifth majority (80%) for exceptional decisions (altering shares, selling common areas)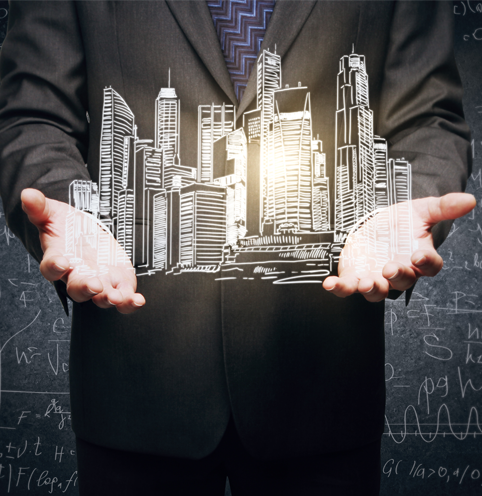 Why KADANER is the perfect choice?
01.
Caring Syndics:
Our team is attentive and dedicated to taking care of your condominium.
02.
Peaceful Property Management:
Enjoy efficient property management for complete peace of mind.
03.
Find Your Perfect Property:
Let us help you find the ideal property through our expertise and extensive network.>
Phone
+32 2 347 07 07
Fax
+32 2 648 12 49
Email
regisseur@kadaner.be
Adress
24, Rue Tasson Snel
1060 Brussels
Opening hours:
Mon-Fri 9am-12pm and 2pm-5pm.
Access is by appointment only.
We are closed
for office work on
Tuesday mornings and
Friday afternoons.